5 Tips to Prevent Accidents in the Bathroom
5 Tips to Prevent Accidents in the Bathroom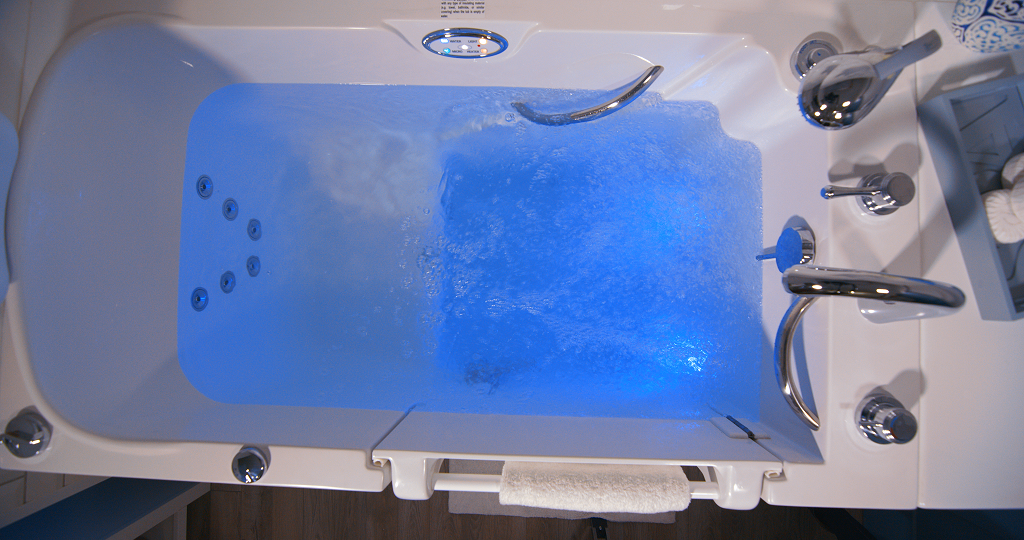 Like it or not, you and your family spend a lot of time in the bathroom. Between nightly baths and frequent trips to use the toilet, there's a lot of foot traffic coming in and out of this relatively small space. Considering how frequently the bathroom is used, and the slippery (and often wet) surfaces, it's quite easy to understand how frequent accidents may occur.
From handicap accessible tub to installing more handrails, there are a few things you can do to ensure the bathroom remains a safe space. In fact, with this quick checklist in hand, you can make the bathrooms in your home safer and more secure.
Make All Surfaces Skid-Proof
Unfortunately, wet surfaces are a major safety hazard, and it probably seems like the surfaces of your bathroom are always wet. Rather than getting the individual decals that you stick on the floor of the tub, get a rubber mat for the bottom of the tub. While you're at it, consider getting rubber mats for next to the sink and next to the tub as well so that people with wet feet aren't slipping and sliding on the floor.
Install Grab Bars throughout the Space
For maximum safety, consider adding grab bars in your bathroom. These should be placed at a minimum next to your toilet, in the shower, and in the bathtub. When grab bars are installed properly, they can help people balance as well as give you something to grab onto if you start slipping. They come in a variety of designs and styles, so you don't have to sacrifice aesthetics for functionality at all.
Ensure There Is Enough Lighting
Often, accidents happen in the bathroom because people can't see obstacles in the way or can't spot a wet floor in the dark. If you or anyone in your family frequently gets up in the middle of the night to use the bathroom, make sure the light switch is close enough to the door that they can turn it on right away. Otherwise, consider a night light that you can plug into the wall in the bathroom.
Adjust Your Hot Water Heater
Not all safety concerns in the bathroom are related to slipping and falling, however. Many people are burned by scalding water in the bathroom, especially younger kids. To combat this, make sure that you have your hot water heater temperature adjusted to a temperature that's safe enough so that it won't burn someone if the water is accidentally turned on too hot.
Keep Electrical Appliances Away from Water
It might seem like redundant advice, but always make sure to keep electrical appliances away from water. Even keeping your curling irons or blow dryers away from the sink could help prevent an accident, such as a kid knocking an electric appliance into the sink.
There are many slippery surfaces in your bathroom, and between all the people using the space, it can get wet and therefore even more slick and dangerous. In addition to installing a walk in tub and shower combo, there are a lot of other things you can do to make your bathroom a safe space. These small and cost-effective solutions will make the smaller but most frequently utilized spaces in your home a safer place to be and do your business.
SCHEDULE YOUR FREE CONSULTATION
Bathing should be a soothing experience, regardless of age or mobility challenges. When it comes to your daily routine, you should never have to choose between comfort, safety, and independence — and now, with Safe Step Walk-In Tubs and Walk-In Showers, you don't have to.